We, at Agency 545 were tasked with launching creative for a new event series under the umbrella name "Blackbaud Vision" events. The creative for the first event, the Marketing and Fundraising Summit, had to leverage corporate events and our annual conference, bbcon, but also be distinctive to the Vision Series and carry a light, fun, and energetic tone. The goal was to create consistency across all events in name, creative and experience.
Agency 545 was first asked to create a slogan that focused on the goal of these events: to help attendees reach milestones and make their visions reality. The chosen slogan—"Set your sights high. Take your mission higher." and this idea of achieving a desired vision was carried through various deliverables for the Marketing and Fundraising Summits and other event swag.
I designed a logo badge to be used on all the deliverables. I added a touch of handwritten writing in the footers in the emails to add a personal touch.
Deliverables:
Landing page(s): master event page and individual pages for different cities, emails, name badges, ads, banners,
schwag items: pens, coffee cup sleeves, notebook stamp and wrap, selfie circle, stickers, lanyards, name tags, signage, backdrops, gobo, table tent centerpiece, agenda insert
Results:
Over 1,600 individual attendees, with over $7M total impact on pipeline.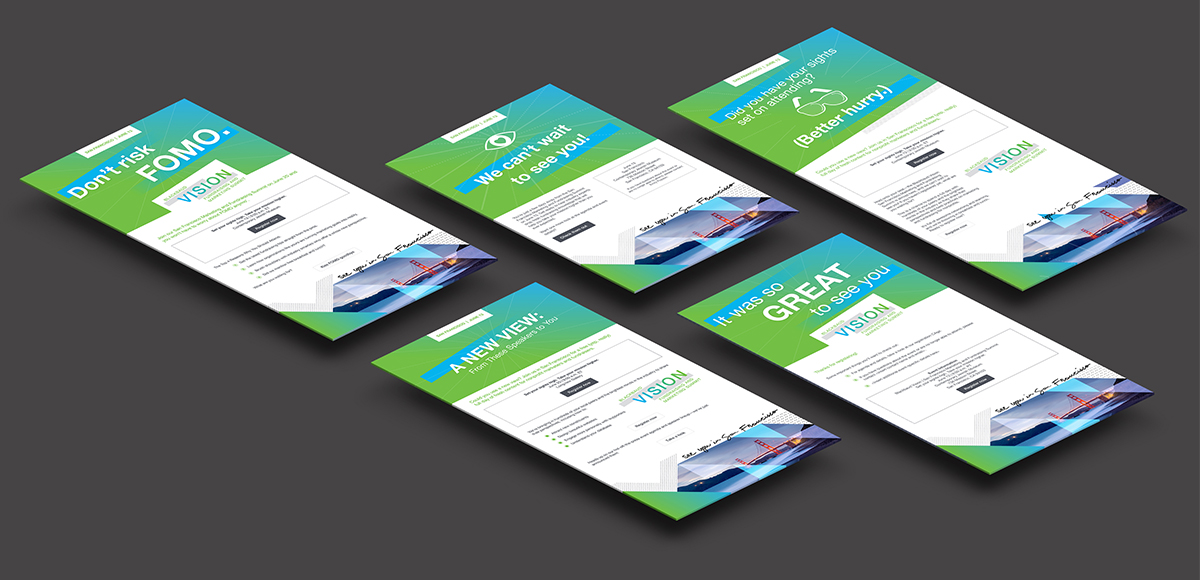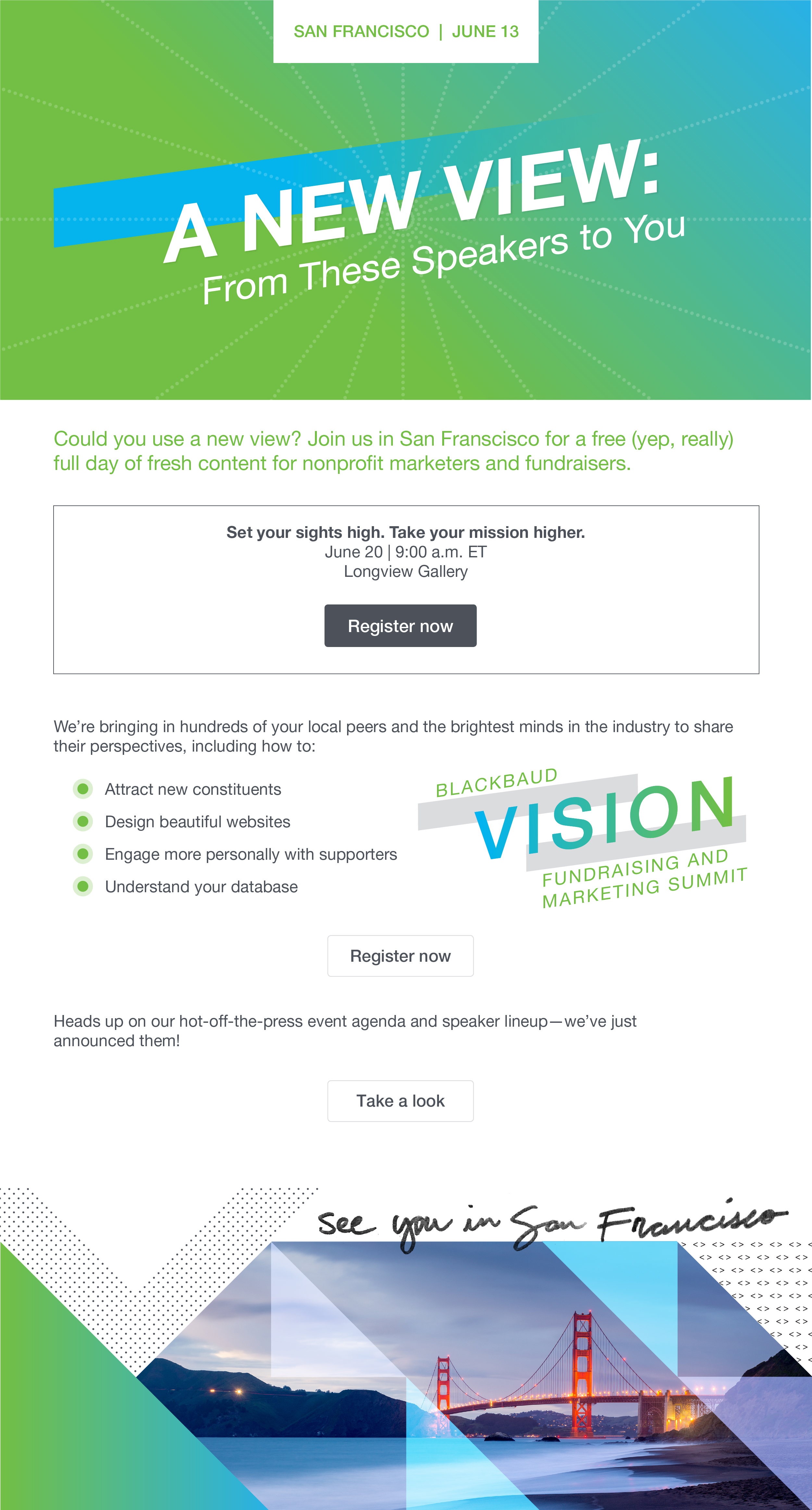 A sampling of web ads I designed for Boston: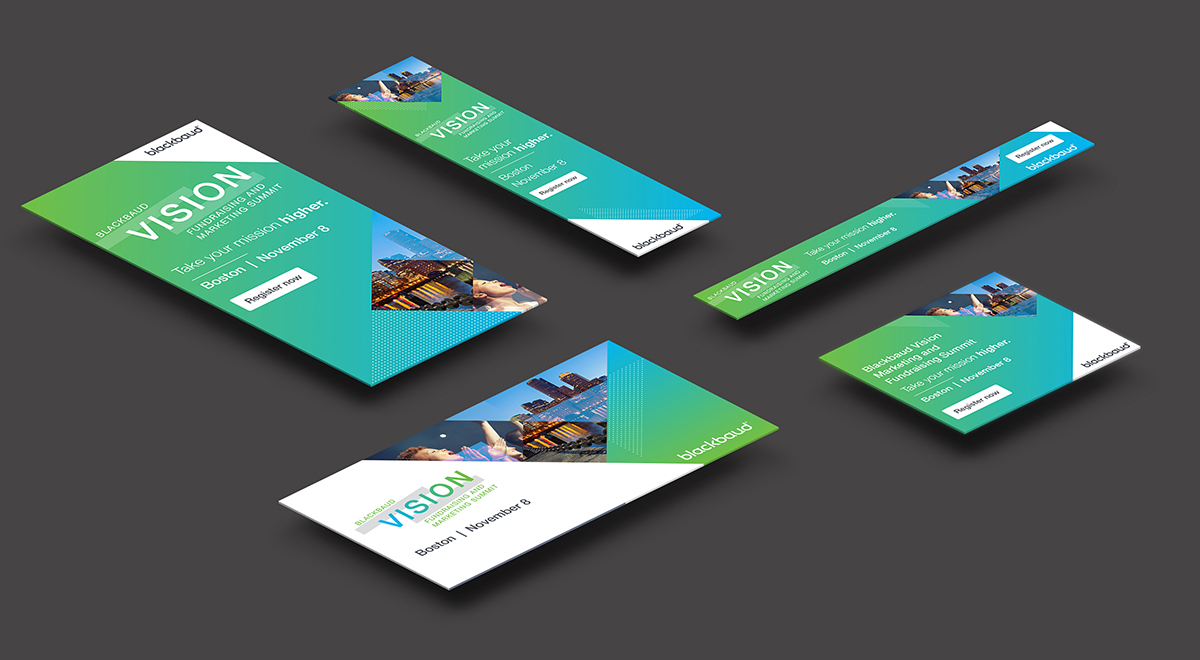 Some photos from attendees that were posted on social media channels: