Hi! My name is Sam Stone (Samantha, if you want to to keep it formal). I am an art director, designer, and photographer currently based out of Phoenix, Arizona—originally from the Maryland/Washington D.C. area. I am currently employed full-time at Blackbaud as a designer. I am also self-employed as an independent web designer and photographer.
I hold a Bachelor of Arts from the University of Maryland in College Park, Maryland. At UMD I concentrated in graphic design. I have been a working designer focusing on branding, graphic, and web design for the past nine years.
When I'm not in front of my Mac, obsessing over new projects, I can be found in the outdoors taking advantage of all this world's natural beauty, or chasing a german shepherd (Ruca) or a border collie mix (Kona), or after my latest addition—my son Gabriel.
Reach out so we can collaborate on your brand, a custom web site, illustration, advertising, or just a cup of coffee.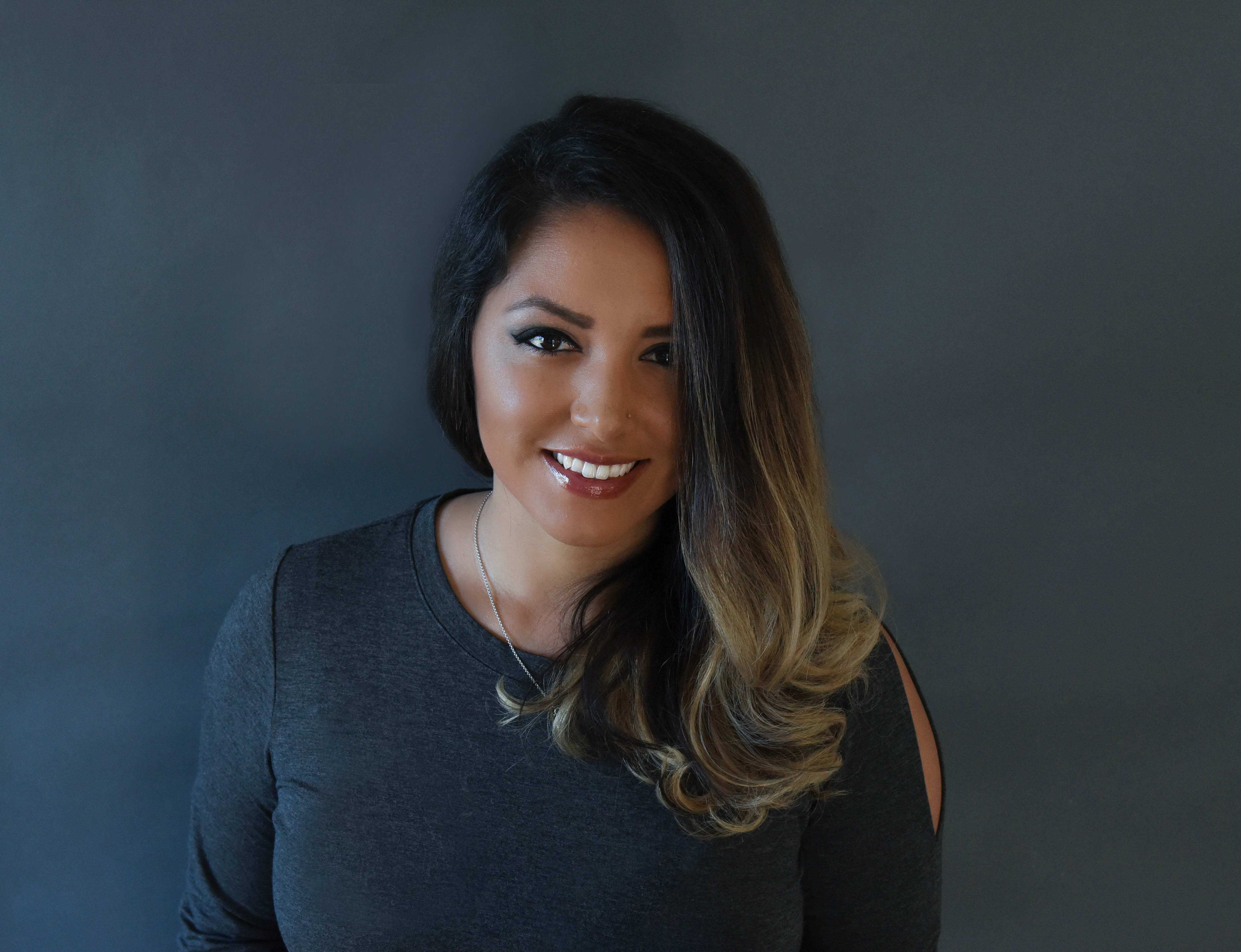 Bachelor of Arts
Studio Art with a concentration in Graphic Design
University of Maryland
College Park, MD
May 2009
Graphic Design

Branding and identity, editorial, advertising, large format printing

Web Design

Custom WordPress websites, mobile optimization, UI/UX design

Photography

Portrait, studio photography, product photography, photo journalism, dark room development and film
Print & PHOTOGRAPHY

Acrobat Pro, InCopy, InDesign, Illustrator, Lightroom, Microsoft Office (Excel, Outlook, PowerPoint, Word), Onyx Rip Center, Perfect Photo Suite, Photoshop, QuarkXPress

WEB

Adobe Animate, After Effects, Sketch, Bannersnack, Adobe XD, CSS3, HTML5, Dreamweaver, Drupal CMS, WordPress CMS; working knowledge of JavaScript

MISC

Mac & PC platforms, illustration, fine art painting, screen printing, metal casting
Graphic Design USA Magazine Award

June 2018 for in-house design for Blackbaud's Masterbrand campaign

HOW Promotion & Marketing Design Awards

In 2017 I won an award in the Designer Self Promotions category for my enamel pins and business card design

HOW In-House Design Award

In 2015 Blackbaud won an award in the B2B category for our Higher Purpose, Positioning and Values Launch which heavily featured my work

Charleston AMA Awards 2017 Finalist

Two the campaigns I creatively executed were nominated

Charleston AMA Award 2016

Blackbaud won an award for Best Re-Branding/Branding campaign for the Higher Purpose, Positioning and Values Launch

Workfront LEAP All-Stars Award

Awarded to Agency 545 at Blackbaud for our work on the NXT creative which I was a key designer on developing and executing.

Society of Professional Journalists

In 2009, I received a SPJ for Photo Illustration for a tabloid inserted into The Diamondback for "Porn Addiction." The Diamondback also received 1st place in its region and 2nd place nationally in 2009 when I was on the editorial board as Design Editor.
Sam Stone Designs
Phoenix, AZ – July 2013 to present
Designer/Owner
Independent website design and development, print design and photography

Lead email campaigns from conception to launch for major corporations and nonprofits ex. Sprint, HP, and the American Cancer Society
Blackbaud
Charleston, SC – July 2013 to present
Senior Multimedia Designer
Senior designer for Agency 545, Blackbaud's award winning in-house agency Art director on award-winning, nationally recognized masterbrand campaign to establish company's new brand positioning and identity. Created the look and feel that cascaded down all marketing channel, verticals and programs.
Concept, create, design and lead presentations to internal stakeholders for cross-channel, go-to-market campaigns for customers and prospects that result in millions of dollars in sales pipeline
Manage multiple project workload for internal clients in dynamic environment requiring quick production times. Deliver projects ahead of schedule due to extensive planning, ensuring of clear and actionable creative brief production, attention to detail and constant communication with internal stakeholders
Coordinate with account managers and copywriters to produce direct mail pieces, data sheets, whitepapers, landing pages, animated and static web ads, web graphics, print ads, email layouts, interactive infographics, logos, trade show graphics, promotional materials and more
Steward the brand by contributing to a comprehensive style guide (created the company's illustration style, a custom icon system utilized by internal marketers, outside agencies and vendors), coordinating with internal and external stakeholders on creative reviews to ensure brand consistency and that brand standards are met
Help introduce and lead change by collaborating with brand team, development team, and internal stakeholders. Results included unprecedented click through rates, open rates and webinar sign-ups with the introduction of new design patterns and templates (including current design trends, responsive email design, retina-ready images, larger header images, etc.), and also by incorporating the results of continued testing and applying these learnings
Quest Construction Products
Charleston, SC – February 2012 to July 2013
Marketing Communications Specialist
In-house graphic designer for a three-brand manufacturing company
Created the logo and brand identity for Streetbond brand
Designed and developed print and digital advertising pieces including website design and maintenance to support marketing strategy
Maintained product labeling, updating as necessary to maintain compliance with Federal regulations
Redesigned the information-heavy datasheets for an easier-to-read experience and more informative download
Created a bi-monthly internal newsletter consisting of an image-heavy email blast and 3-5 minute video. Filmed, edited, and published all video content that resulted in higher open rates, and sales team indicating they felt more connected to the home office
The Health Journal
Williamsburg, VA – October 2010 to December 2011
Art Director
Promoted to Art Director in less than a year and supervised two graphic designers, scheduled and directed
external photographers
Designed editorial layouts, covers and advertisements
Photographed and coordinated photo shoots for editorial and advertising
Responsible for copywriting and story writing
Directed and created a redesign of the magazine and established consistent branding
Managed website and redesigned it for an easier-to-read modern look, complete with a mobile version for easy browsing on mobile devices
Anderson's Home & Garden Showplace
Newport News, VA – March 2010 to October 2010
In-House Designer
Developed, created and photographed for the Anderson's brand across multiple channels including web, TV, digital and print advertisements
Created and printed large format in-store signage, and created digital graphics for in-store electronic signage
Established the brand's social media presence including Facebook and Twitter to connect to customers
Created a new responsive website and retained Anderson's as a freelance client for six more years
Recognized for my work by The Garden Center Group and asked to speak about the possibilities of large format printing for independent garden centers at the 2010 conference
Lifetouch
Tidewater, VA – July 2009 to February 2010
Photographer
I photographed yearbook photos and senior portraits on location as well as in studio for the local school systems
The Diamondback
College Park, MD – September 2006 to May 2009
Design Editor
Design Editor at a daily, independent student-run newspaper that was named the number two student newspaper in the country by the Society of Professional Journalists
Enforced style standards, ensuring quality and consistency
Led the newspaper through a modernizing redesign and directed a new website design
Managed and mentored a team of five designers
B Free Daily
Baltimore, MD – May 2008 to August 2008
Page Architect
Designed editorial layouts and covers for this daily tabloid (targeting 18-30 year olds) that was part of the Baltimore Sun/Tribune family
Created graphics and illustrations, including some that were used as recurring elements
Print Source Solutions
Washington, D.C. – June 2007 to May 2008