The goal with this campaign was to educate Catholic and Episcopal diocese that working with Blackbaud can replace disparate solutions for their churches/parishes and that Blackbaud can provide one in-the-cloud connected approach for their finances, school management, and church management. Thus allowing the diocese to manage its mission instead of managing different tech providers and disconnected data.
Creative approach
Typically at Blackbaud, we have used full screenshots, placed in device mockups for product shots. But those can be too hard to read and don't tell the full story. So we decided to break out essential parts of software solutions visually and tell more of story with the smaller pieces. This allowed us to really demonstrate to the potential customer how easy it is to use our software and how it can solve their unique issues being a faith-based organization.
Deliverables
Emails, landing page, animated HTML-based retargeting ads
Results
The internal faith vertical team loved the look and feel, and copy of this campaign. And even better, this campaign CTOR (click-to-open rate) was over a 110% greater increase than the Blackbaud campaign CTOR average. Demonstrating that our new creative product approach was very successful.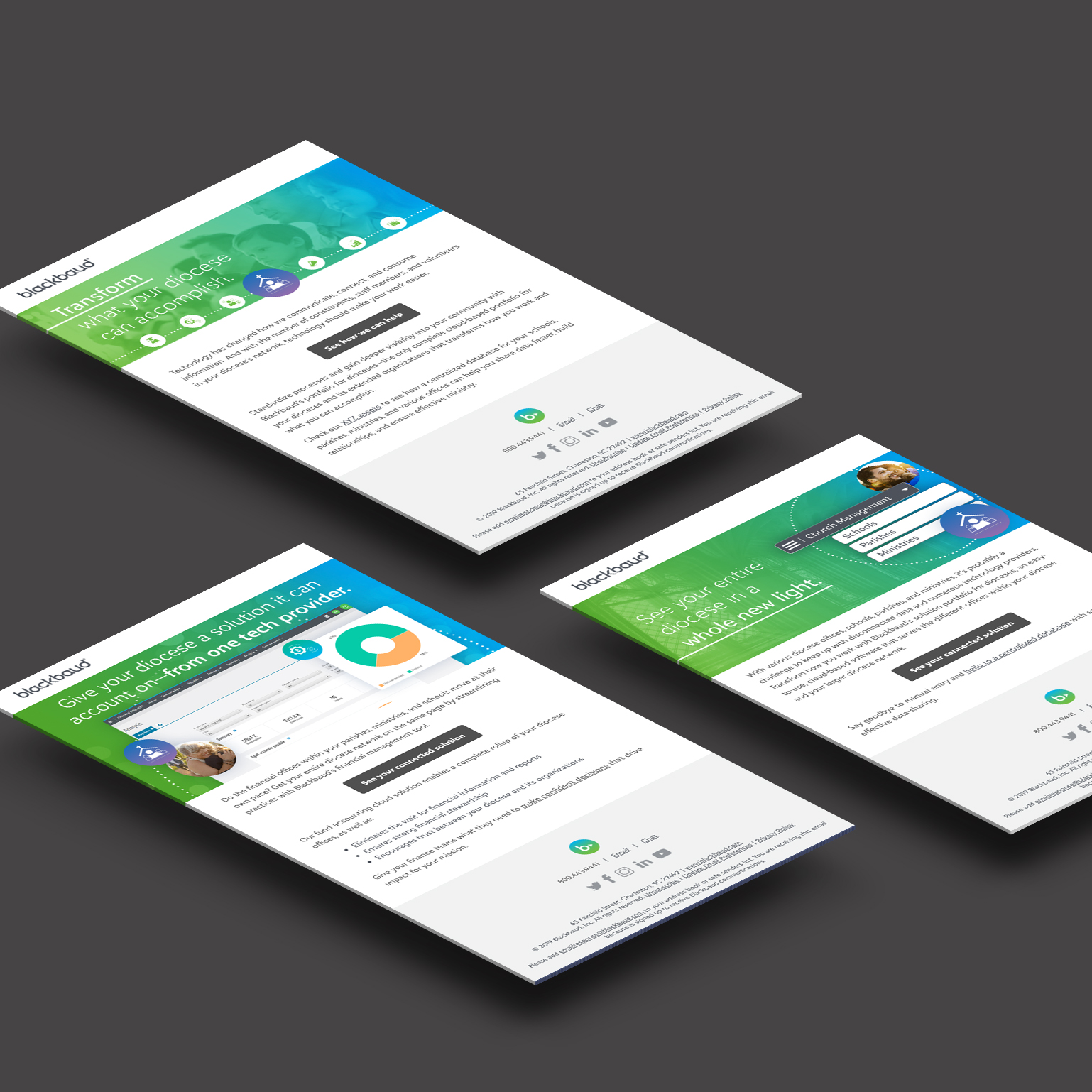 Full email designs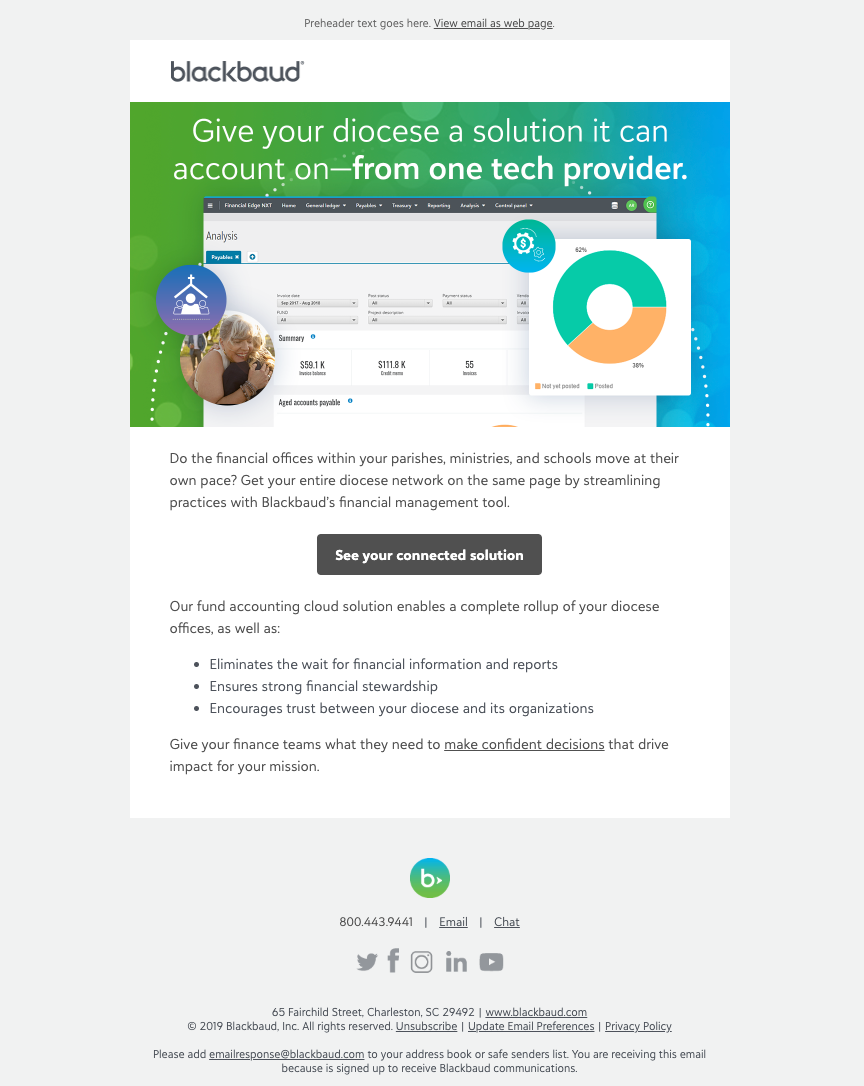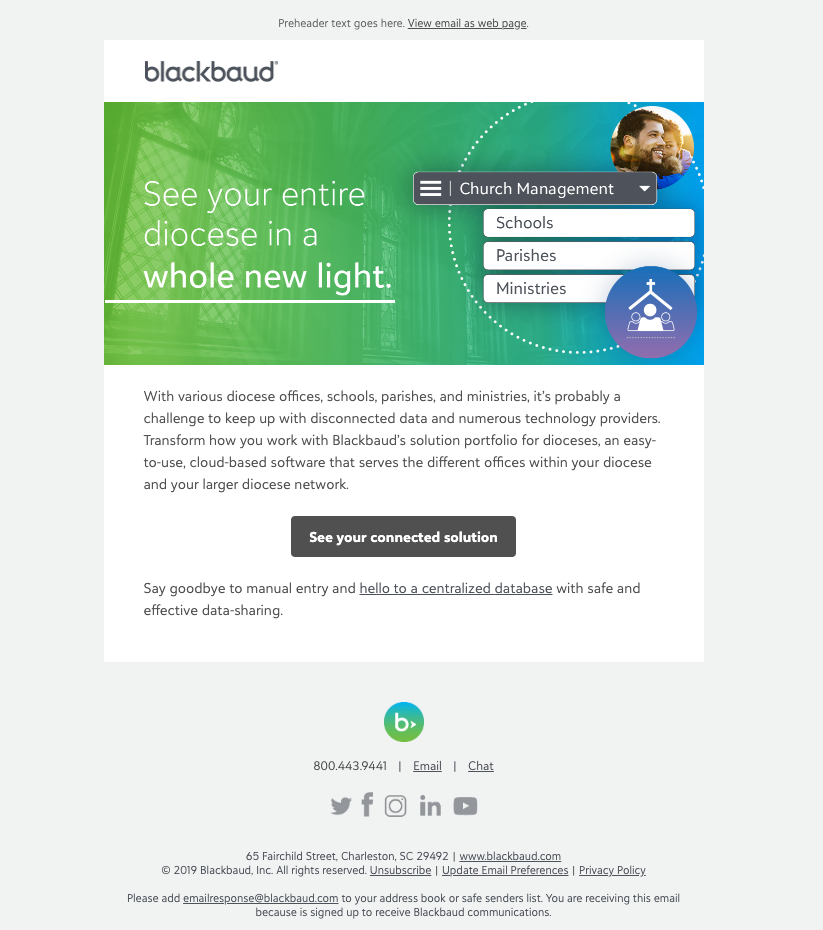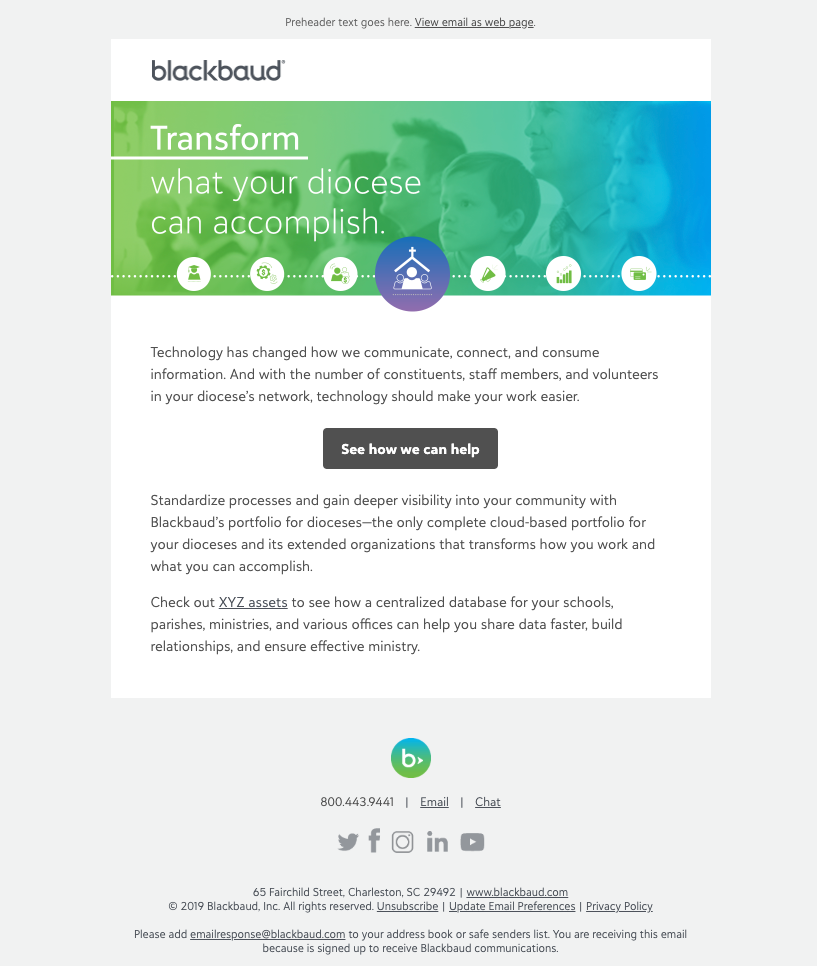 Email header designs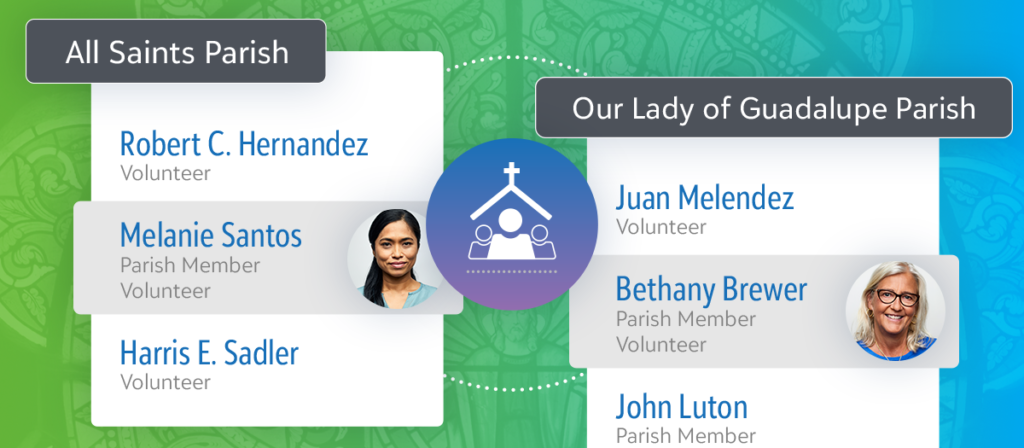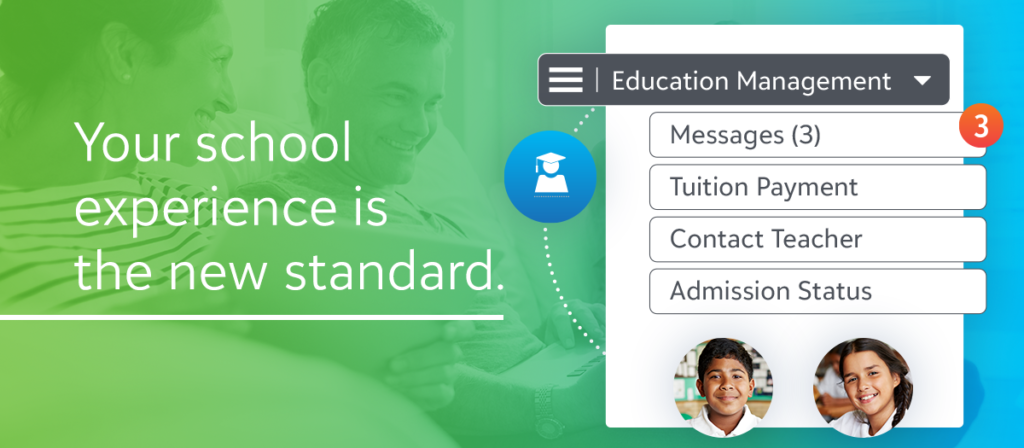 Animated HTML-based retargeting ads (saved as GIF only for portfolio purposes)